I get excited each spring because when the weather is finally warm enough, I like to give my prized snake plants a good outdoor showering. This year, I had the privilege of working with Lee Valley to review their Hozelock Pico Reel – a compact sprayer, perfect for small spaces.
Disclaimer: this was a paid partnership with Lee Valley to review the Hozelock Pico Reel product.
Bringing the whole family outside: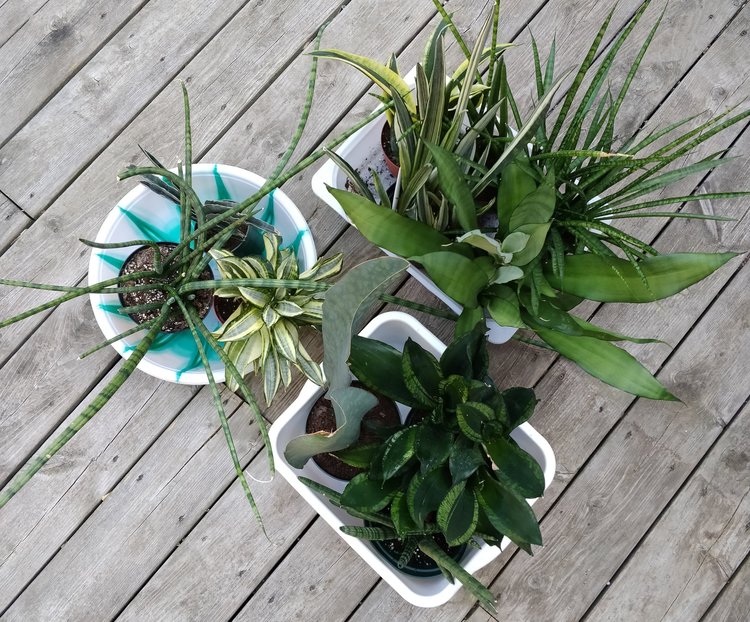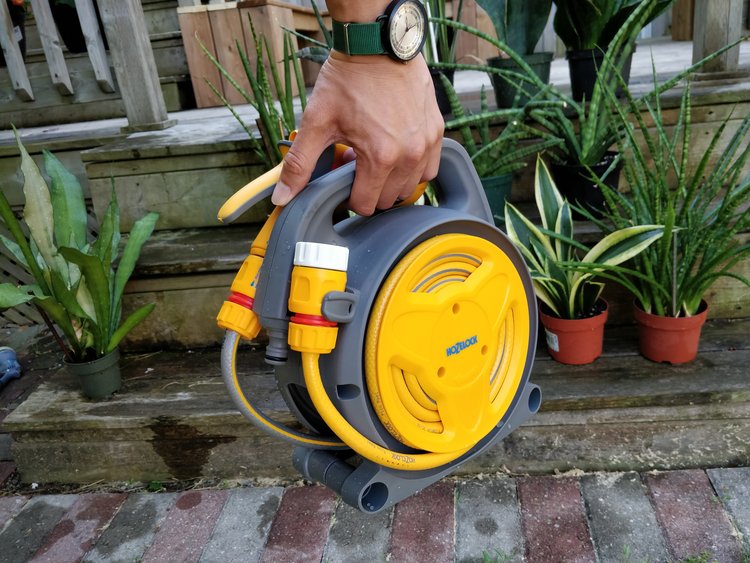 I was wondering about the rationale for the name "Hozelock": it's their proprietary locking mechanism that allows for a quick-release of the hose from the faucet or the sprayer.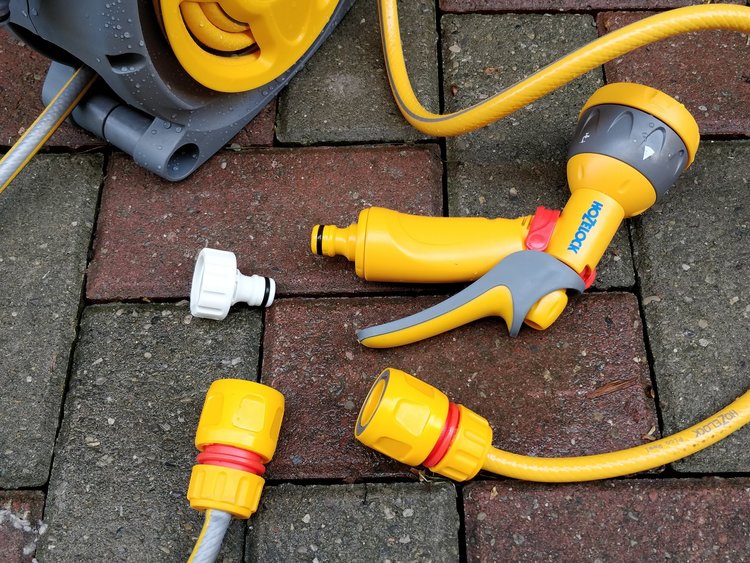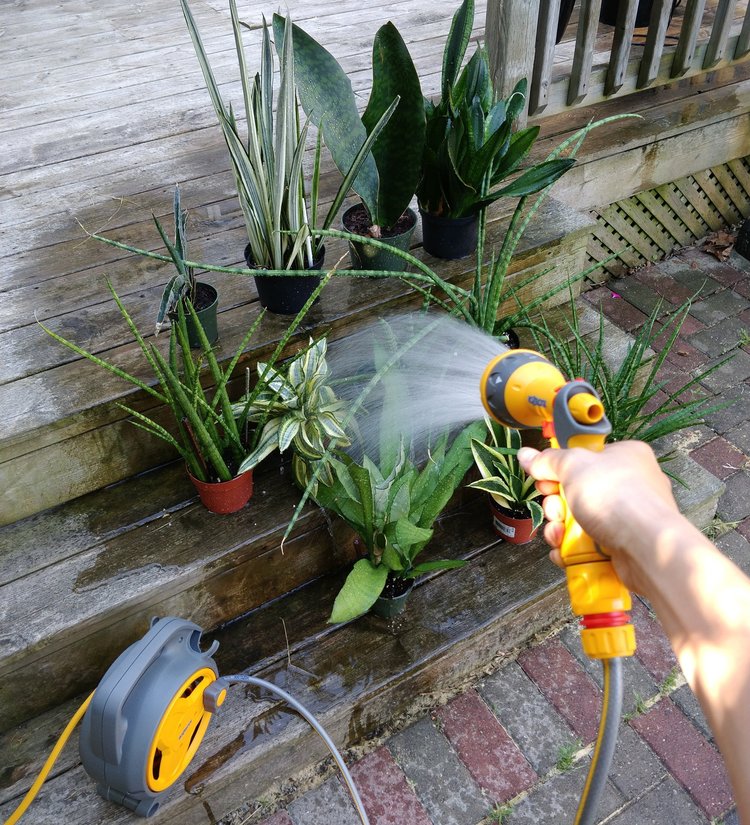 What's with the different colored hoses?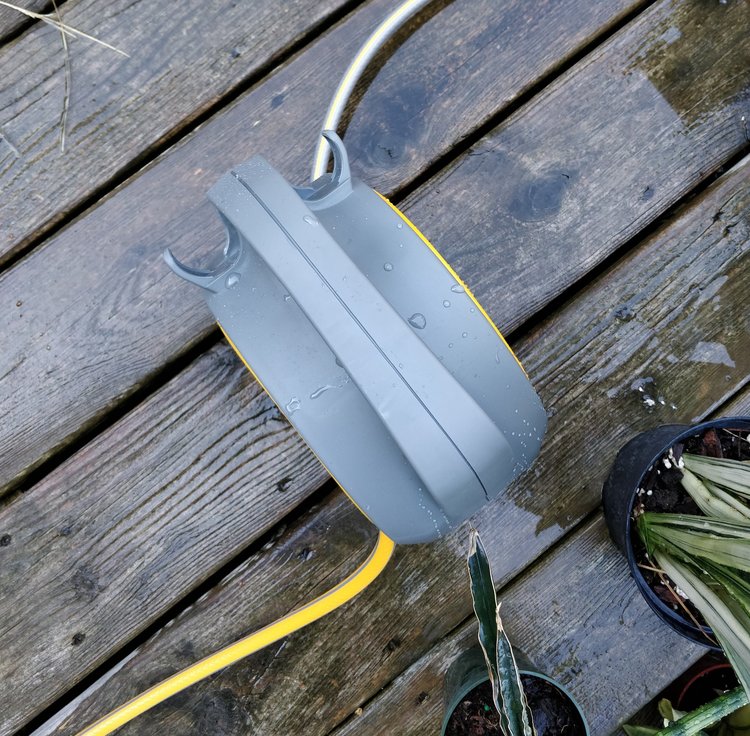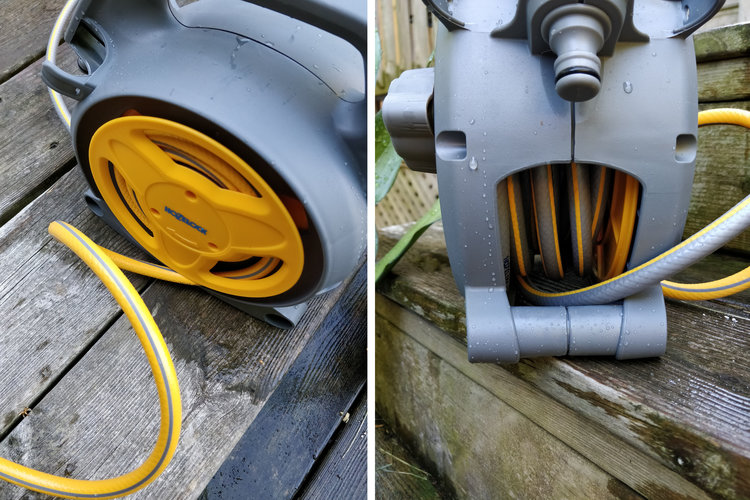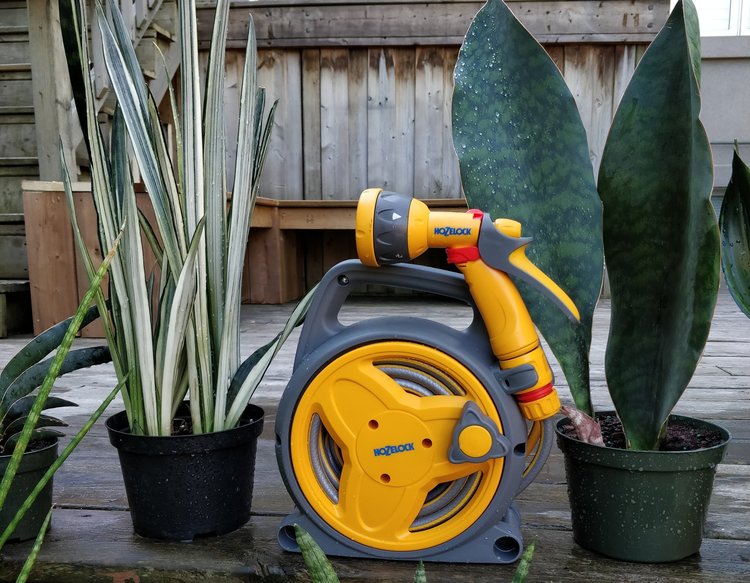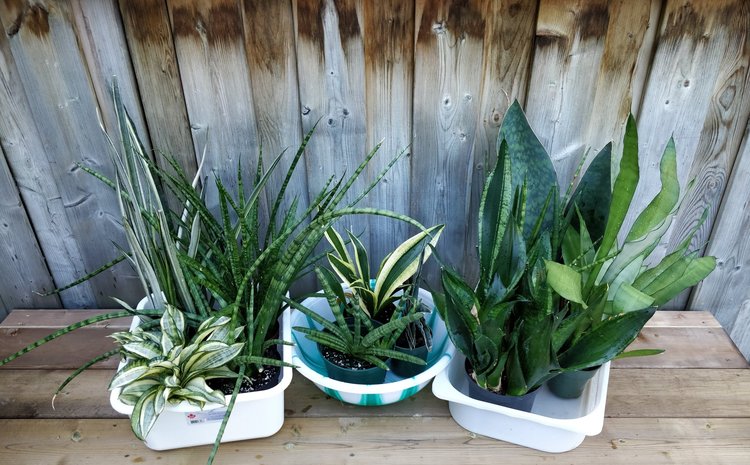 Link to Hozelock Pico Reel from Lee Valley
I hope you've enjoyed this blog post on showering my snake plants with the Hozelock Pico Reel available at Lee Valley. I have been a loyal customer for many years so I'm happy that I can work with them in this capacity!