---
Monstera leaves coming in smaller
Plant: Monstera deliciosa
How long have you had the plant? 1-2 years
Concerns:
It just seems like the leaves are growing in so small. Some have split, but others haven't at all. I would say this has been going on the last several months with little to no change in care/environment.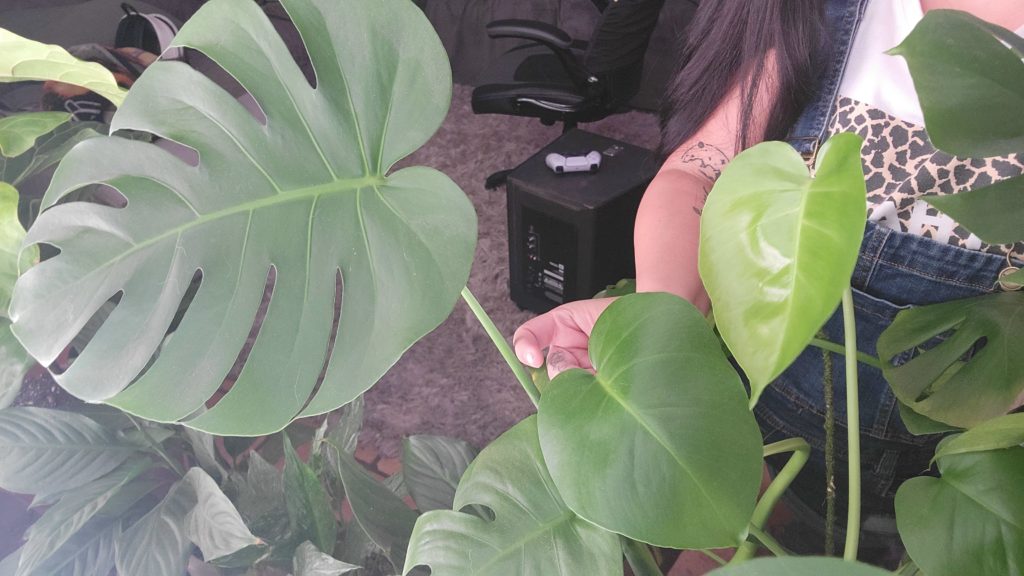 Overall plant: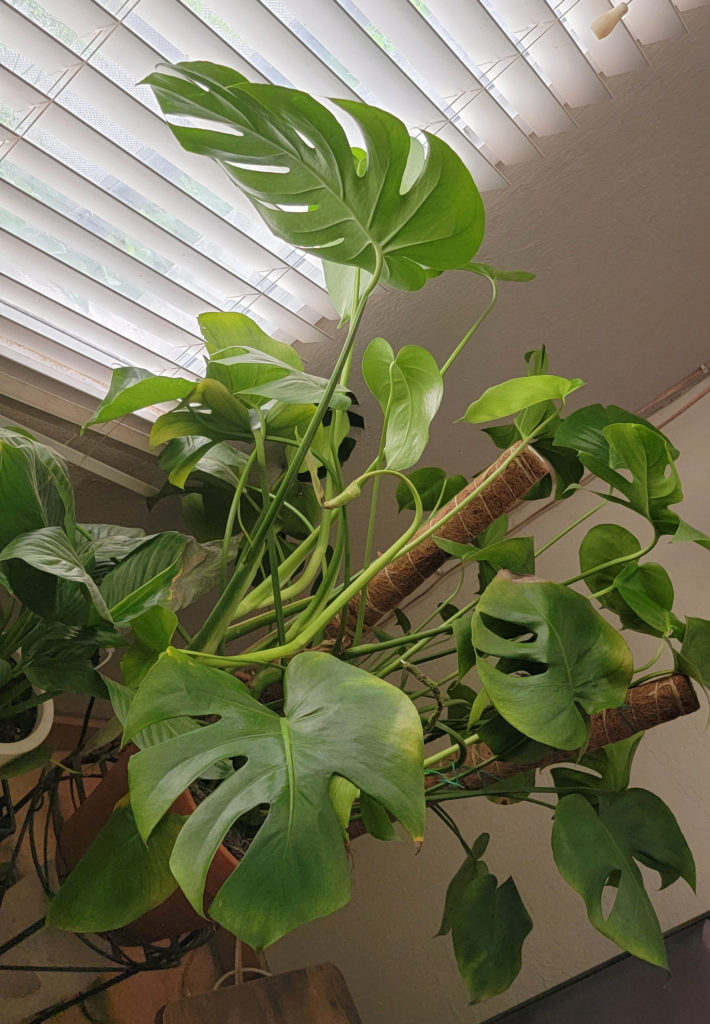 Light Situation: the sun shines directly onto the blinds for more than 3 hours a day.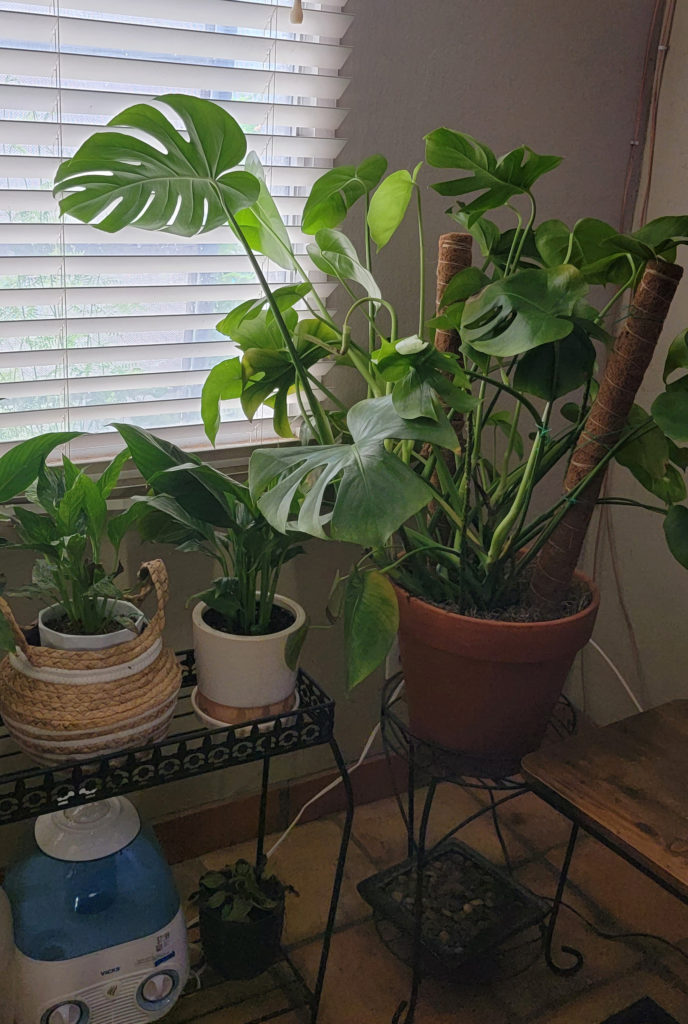 How do you determine WHEN to water: I follow the schedule I was told/researched for this plant – about every 5-7 days.
Describe HOW you water: Bottom watering: you sit the pot in a pool of water, allowing the soil to soak up as much as it can.
Any other details related to watering/humidity: As far as humidity, I have a ceramic dish with rocks underneath the pot stand so the the drainage evaporates. I did purchase a humidifier in the last few weeks, hoping that it helps.
What fertilizer (if any) do you use? Miracle grow, the little sticks, about 4-6 of them.
Soil: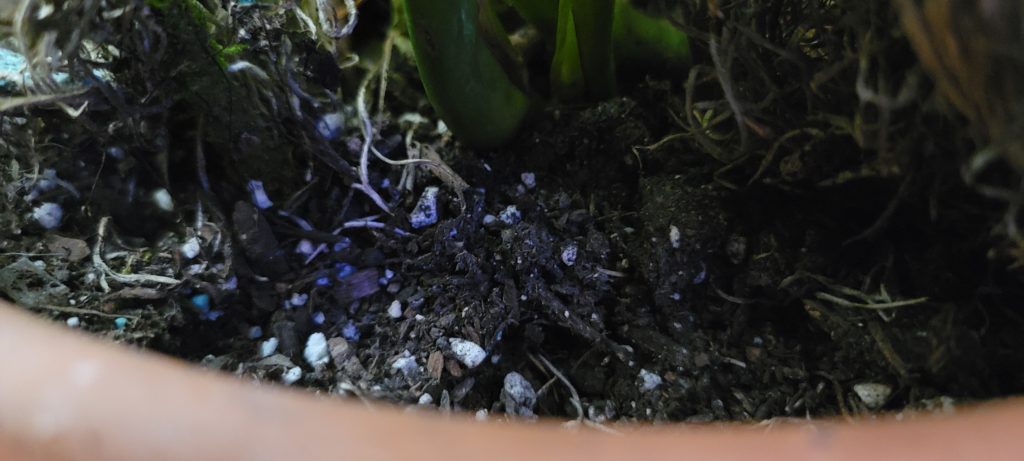 Darryl's Analysis
Environment:
Your light situation is suitable for good Monstera growth.
Effort:
Bottom watering is one of those things that seems like a good idea but doesn't work as well as top watering *when the pot is large (above 6″)*.  This is because gravity hinders the moisture from traveling upwards through the soil. I water my monstera (and all my plants) by pouring water evenly and slowly from the top.
Humidity is relatively unimportant for good Monstera growth – see photo below: no humidifier or humidity tray.  Ambient indoor humidity was as low as 25% in the winter (I live in Toronto, Canada).
Expectations:
Everyone wants bigger leaves right away but even with good growing conditions, it will still take time.  If you say you've had your plant for 1-2 years then continue with your good care and you can expect larger leaves in another 3-4 years.  Here's my plant from day 1 (similar to yours now) and 4 years later: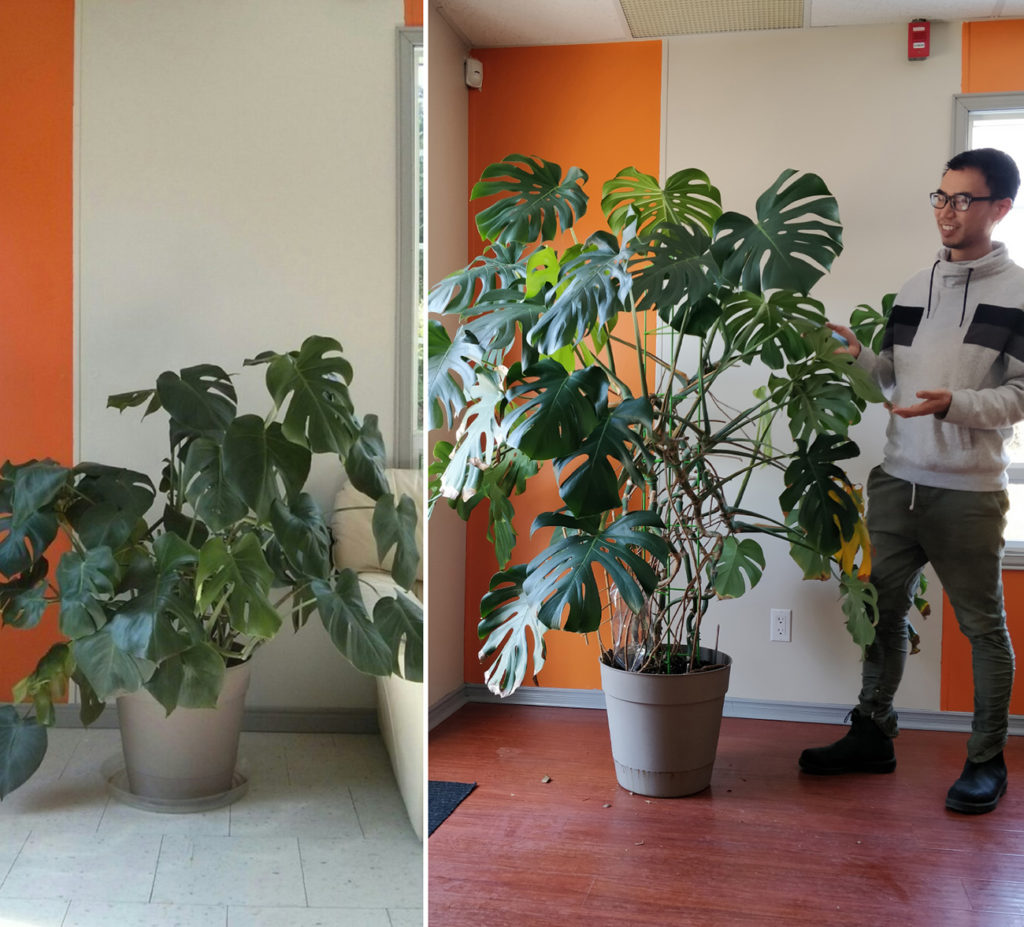 This is just an example of my own plant – remember that your growing environment is different.  My plant has two windows which means its growth will generally be faster than with only one window – your journey will be different but still wonderful!
If you want to unlock true understanding and appreciation of houseplants, enroll in my course: Essentials of Houseplant Enjoyment
---
Tired of your houseplants dying on you?
Sign up and I'll do my best to help them live their best lives!