---
Pilea has white spots
Plant: Pilea peperomioides
How long have you had the plant? 1 to 6 months
Plant Parent:
Our Pilea has developed these small white bumps that easily shake off. Any idea what these could be? Spider mites maybe?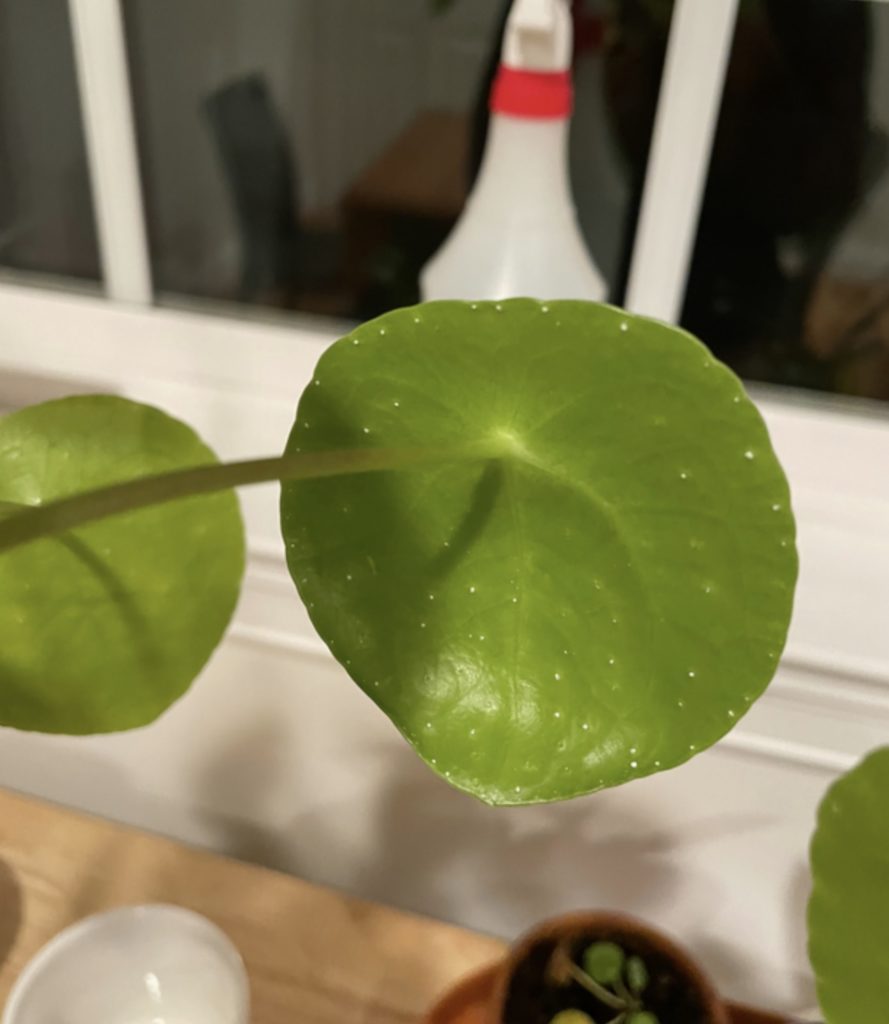 Darryl:
These white solids accumulate on the pores of Pilea very commonly when there are minerals in the water and/or in the soil (and there always will be).
Nothing to worry about – it's completely harmless and does not require any action on your part. Hope this helps!
Want to learn what's actually important in houseplant care?  Learn from my course.
---
Tired of your houseplants dying on you?
Sign up and I'll do my best to help them live their best lives!