---
Aglaonema declining
Plant: "I believe its a white bird of paradise" (Darryl: this is a type of Aglaonema or 'Chinese evergreen')
How long have you had the plant? 1 – 2 years
Concerns:
I moved to my new apt about a year and half ago. Everything was amazing for the first year, then slowly I noticed that the new baby leaves would grow a little bit and then turn yellow and die. I've checked the water and it's good.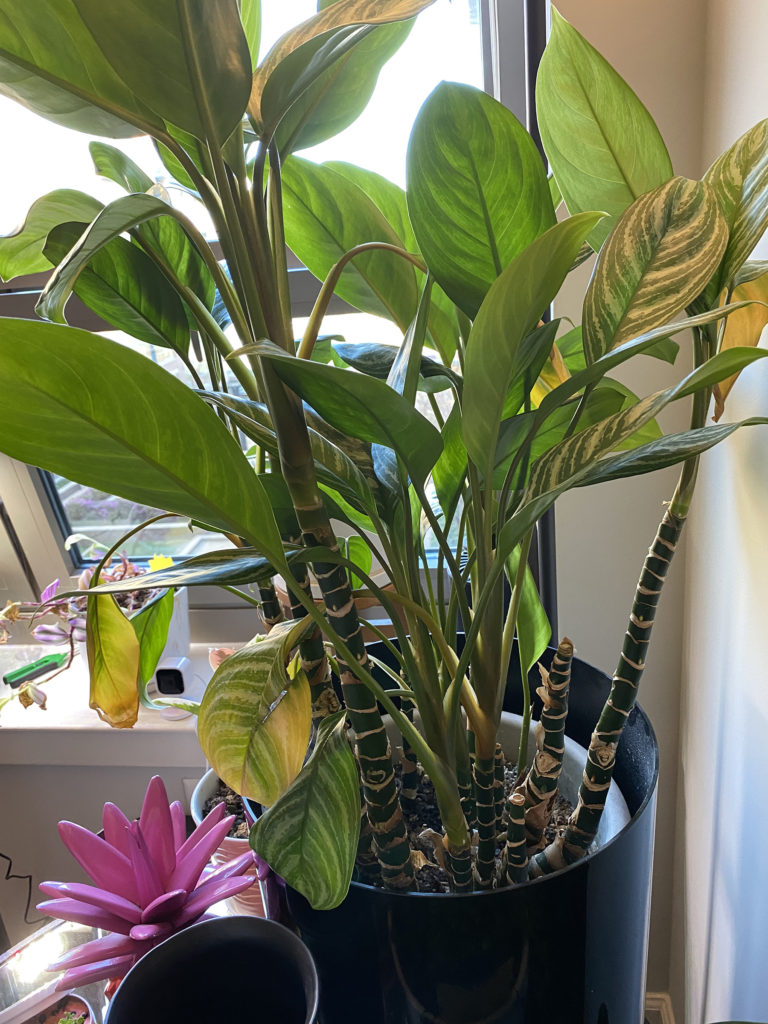 Light Situation: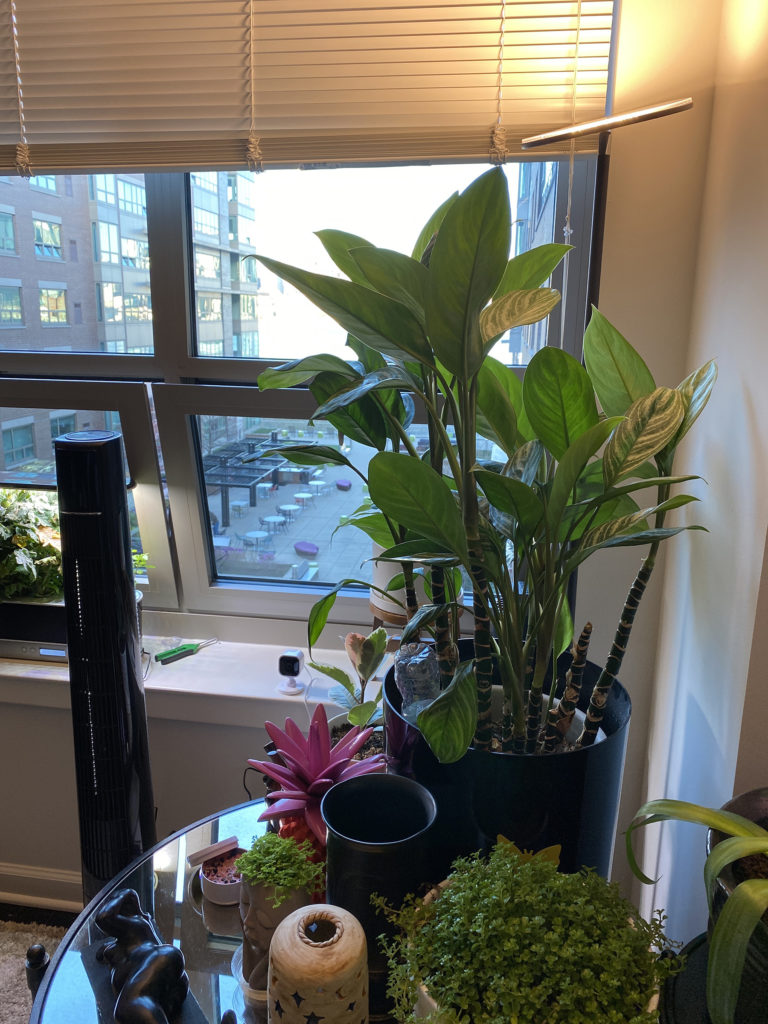 How do you determine WHEN to water? I wait for the soil to become about halfway dry before watering.
Describe HOW you water: I fully soak the soil, letting excess drain away.
Fertilizer? Yes, I've started recently – using those little pills that you insert into the soil.
Soil:
Darryl's Analysis
Environment:
The current location where you have it is pretty good in terms of light.
Effort:
You have the WHEN and the HOW to water correct.
Given the good light and watering, your plant would hold onto a few more leaves for longer if given a good liquid 3-1-2 fertilizer (more info here).
Expectations:
Your plant is growing well and exactly as it should – losing older leaves newer ones grow.  For most plants, there will inevitably come a time when its shape becomes awkward or unmanageable – if you would prefer a bushier looking plant, you can cut the two tallest stems about 2 or 3 inches below its lowest leaf, root them in water (will take a few weeks and you will likely lose the lower 2 or 3 leaves), then transplant them back into the pot.  If the severed stumps are healthy, they should send out new growths as well.
If you want to learn a healthy, balanced approach to houseplant care, check out my online course or my book.
---
Tired of your houseplants dying on you?
Sign up and I'll do my best to help them live their best lives!