---
Monstera heat damaged
Plant: Monstera deliciosa
How long have you had the plant? Less than 1 month (just bought the plant)
Concerns:
I bought it and left in the car for 2 hours in 75 degree heat… I know I'm a numbskull… what can I do to bring her back?
I cut off leaves that turned black and/or were more than 50% black.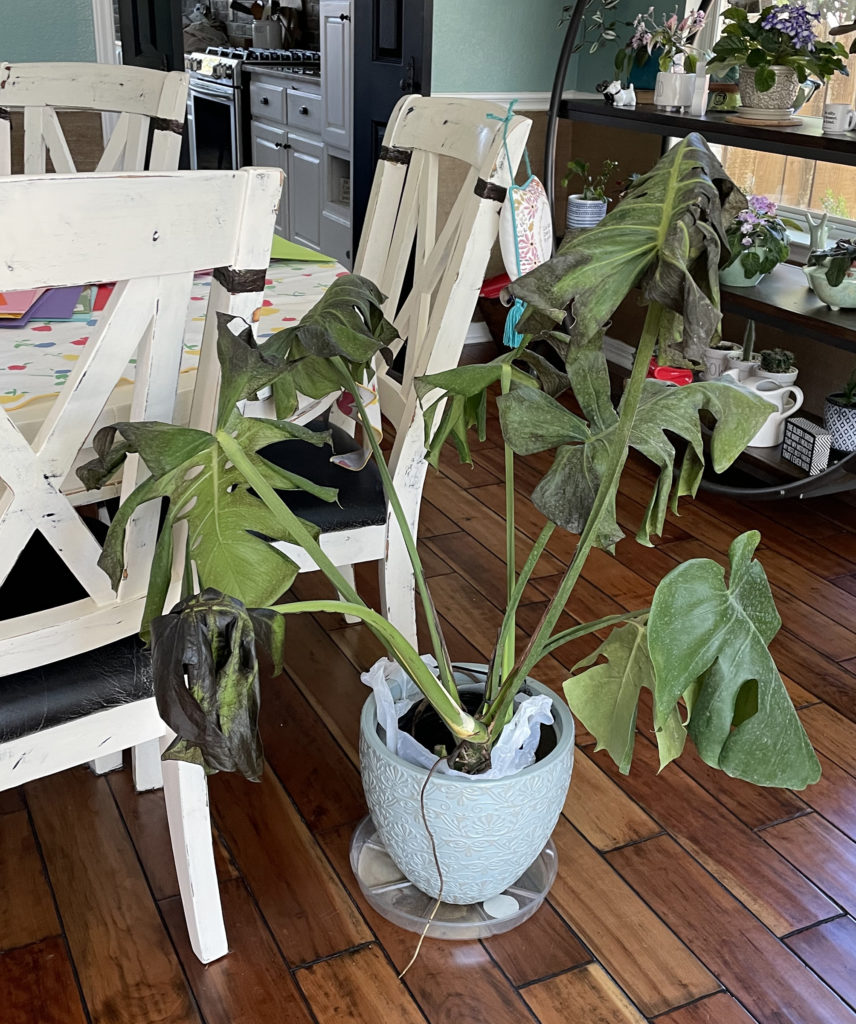 Darryl's Analysis
Unfortunately, any black/greyish damaged part will never become green again.  You can cut off the leaf blade of your leading leaf but be sure to leave the petiole intact, since that's where the next new leaf will emerge (see below).
Your main stem still looks healthy so I think the plant can continue growing – just don't expect these leaves to "look nice" again.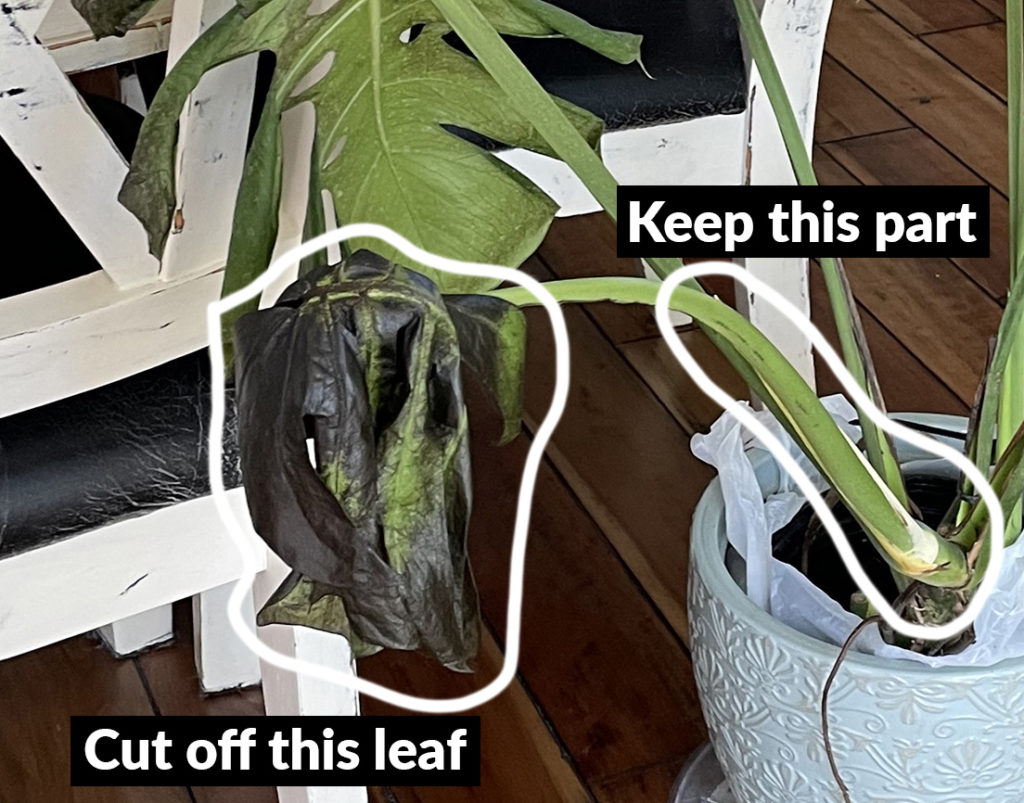 If you want to learn a healthy, balanced approach to houseplant care, check out my online course or my book.
---
Tired of your houseplants dying on you?
Sign up and I'll do my best to help them live their best lives!