---
What's this on my Olive Tree
Plant: Arbequina olive tree
How long have you had the plant? 6 months to 1 year
Concerns:
I only noticed the substance on the leaves this week when I went to water it recently:
The entire plant: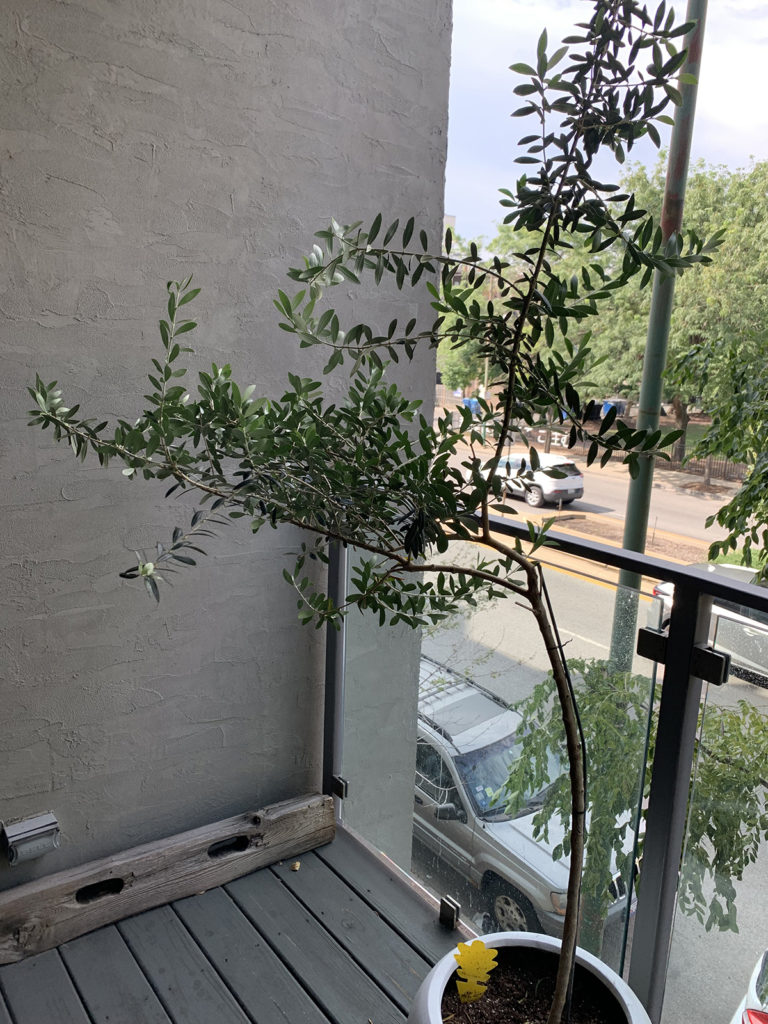 Darryl
Your plant has a MAJOR scale infestation.  I would seriously consider throwing away the plant unless you are prepared to spend months trying to control the scale population – with a very small chance of full eradication.
The general methods of fighting scale are described HERE.
If you decide to fight it, for your specific situation, I would highly recommend pruning off severely infested branches – that would cut the population down significantly.  I will stress it again – if you fight it, you will be fighting it for months so this plant better be extremely special.
Get clarity from my book or my online course.
---
Tired of your houseplants dying on you?
Sign up and I'll do my best to help them live their best lives!